The staircase of a house not only provides vertical circulation but is an important indication of the overall design of a house. It is often one of the first features you will see, and can be seen from many angles so we believe should be given significant attention to its design.
In the examples below, we have used a variety of designs – straight, curved, with open or closed balustrades depending on the space and style.
Straight U-shaped staircases at our Tamarama House (left) and Woollahra House (right)
The straight staircase can be enclosed or open depending on what suits the space. In the examples above, a lighter open stair was employed, showcasing the treads and supported with steel stringers. Balustrades are also open for more transparency and to allow more light through. This style achieves a crisp contemporary look.
In our Block House at Pearl Beach, pictured below, the straight staircase is enclosed and becomes more of a sculpture within the space. The white gyprock balustrade is voluminous and is a wonderful feature from many angles of the house. With its terrazzo stairs, the staircase is a solid form, connected to the ground and first floor but also feels 'suspended' within the space.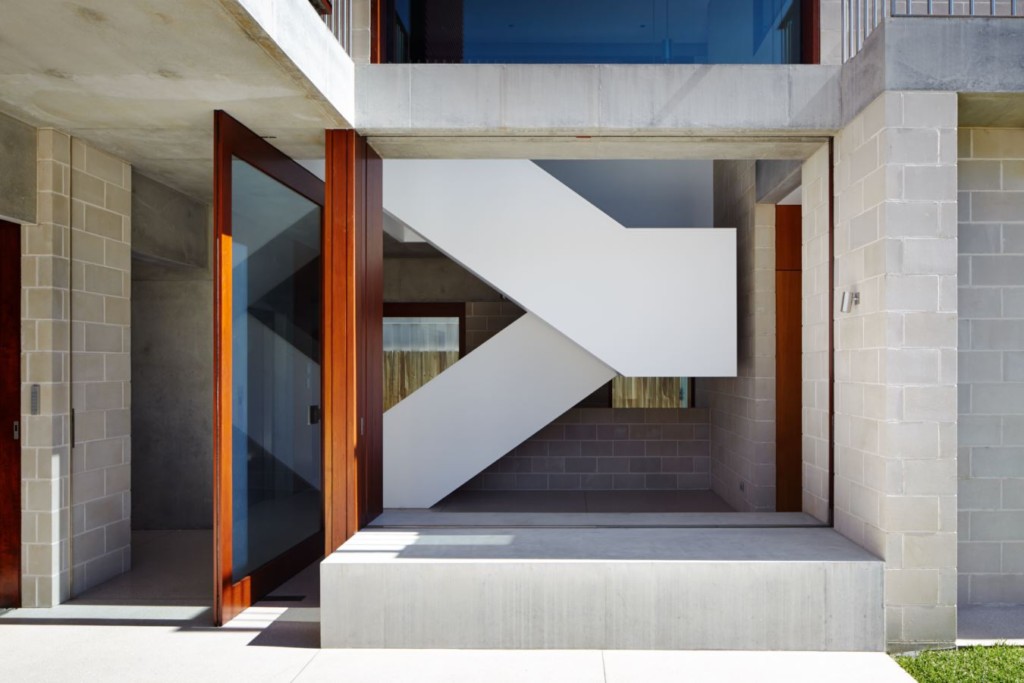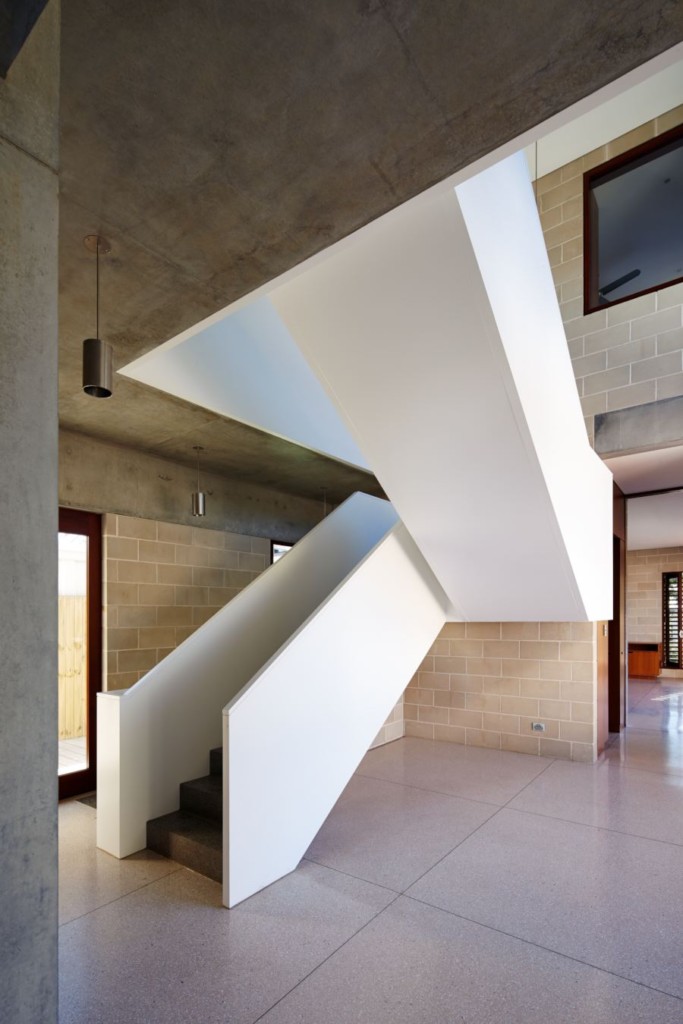 Straight U-shaped staircase at our Pearl Beach House
Another option for straight staircases is to use glass balustrades (pictured below) which allow light in and give the stair greater importance.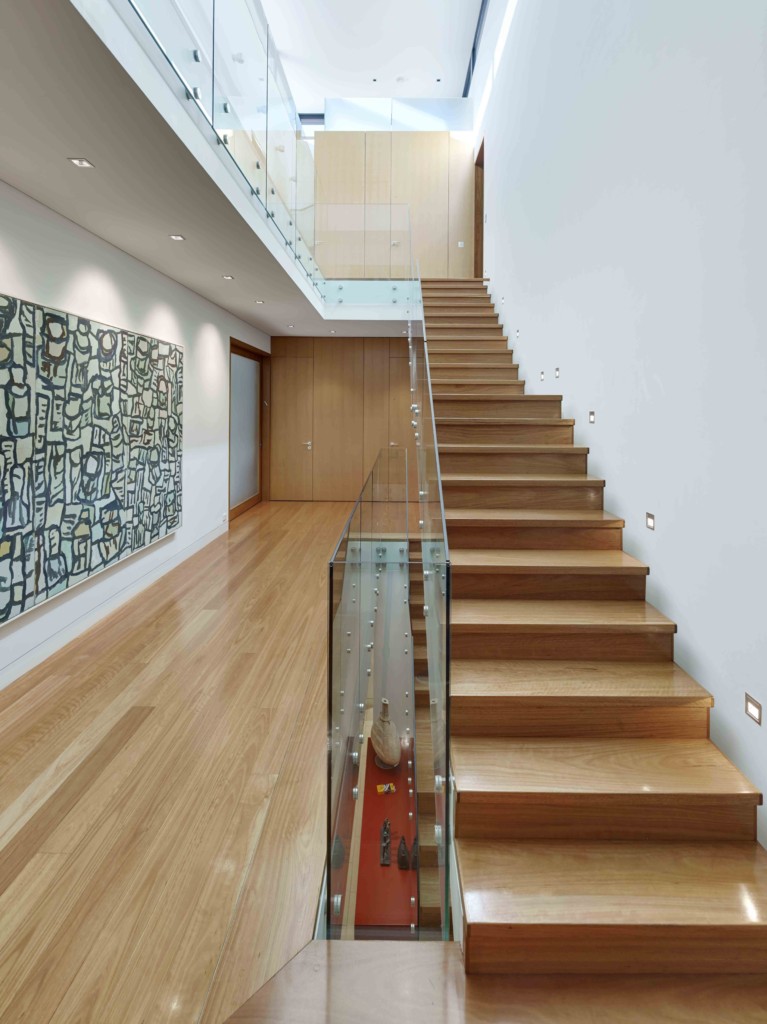 Staircase at our Bellevue Hill House
Moving on from the straight staircase, in these examples below, we look at the more grand traditional style of staircase. Below at our Point Piper Residence, the stair is sweeping with open forged metal balustrades, stained timber handrails and panelling below. A secret butler's pantry is concealed behind the panelled doors.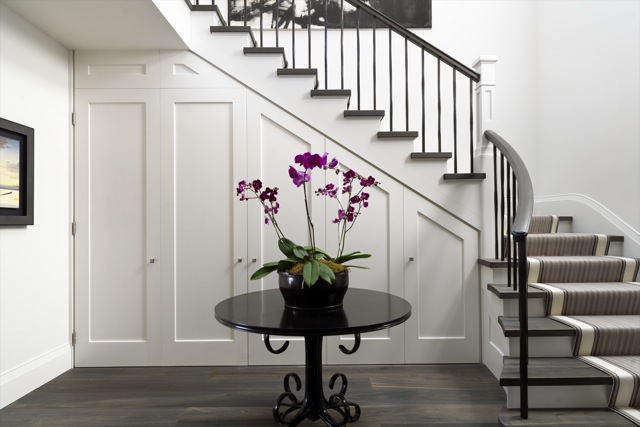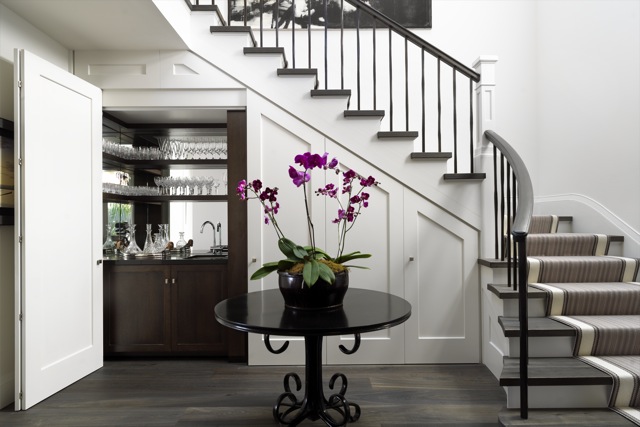 Point Piper sweeping staircase
And of course the grand oval staircases like in our Bellevue Hill House below from 1988, define the house as it becomes the central feature for circulation –both vertical and horizontal.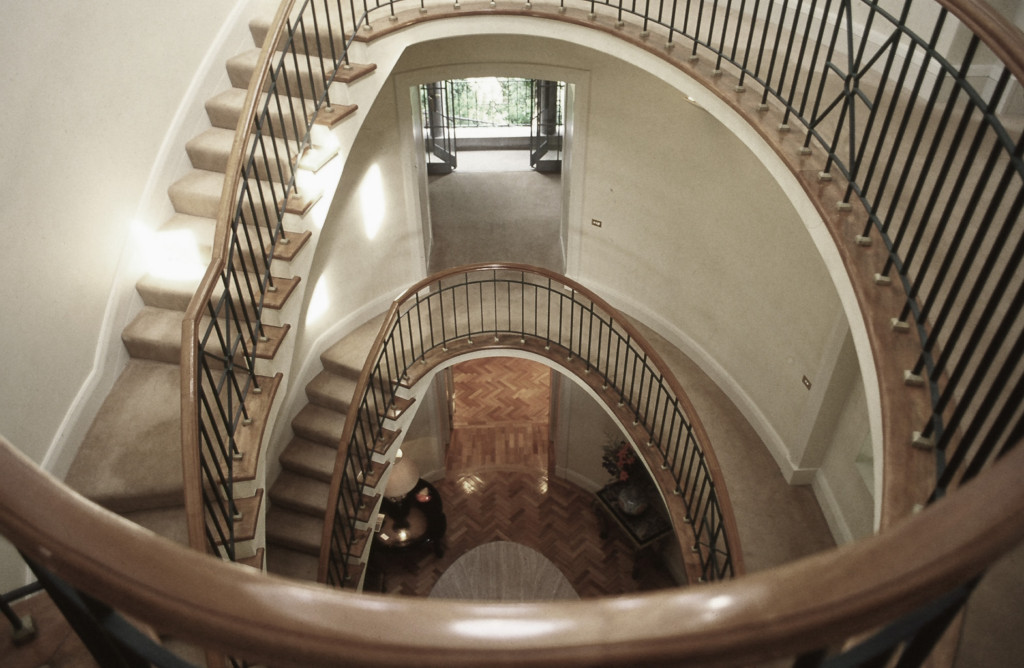 Another version of the grand staircase is at another of our Vaucluse houses, where the entry level was higher than the living areas, so the staircase was used as a means to access it but was also a wonderful feature. The wide stairs and high ceilings which incorporated interesting skylights makes the journey enjoyable. The staircase has a gallery feel to it given the volume of the space and  artwork displayed.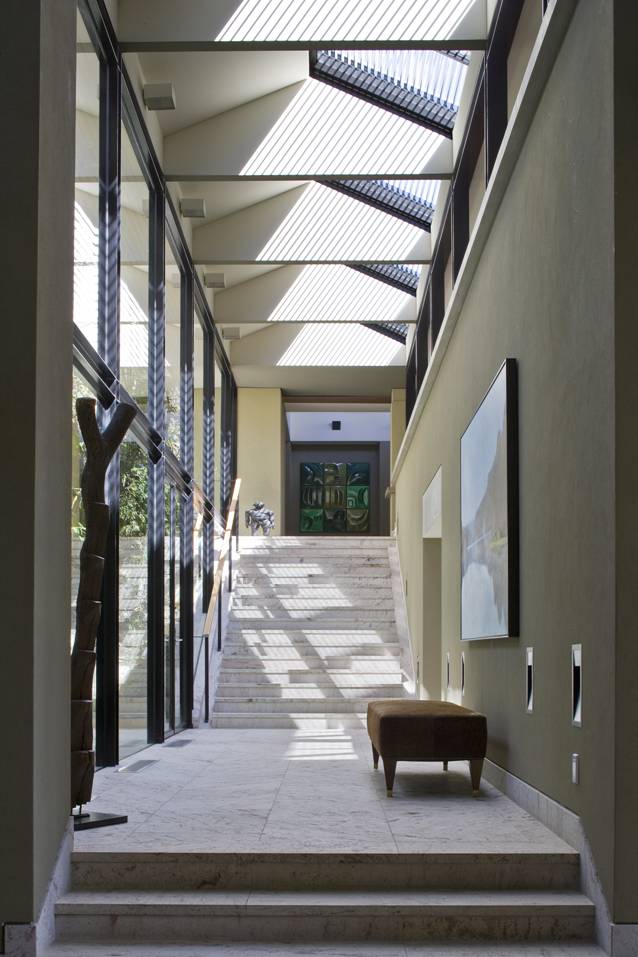 Vaucluse House gallery stair
Lastly, the spiral staircase is a wonderful feature and great for compact areas. This example below is from one of our houses in Vaucluse and is the secondary staircase to the house. The water feature at the bottom adds interest while the stone steps are detailed minimally with simply detailed metal balustrades.