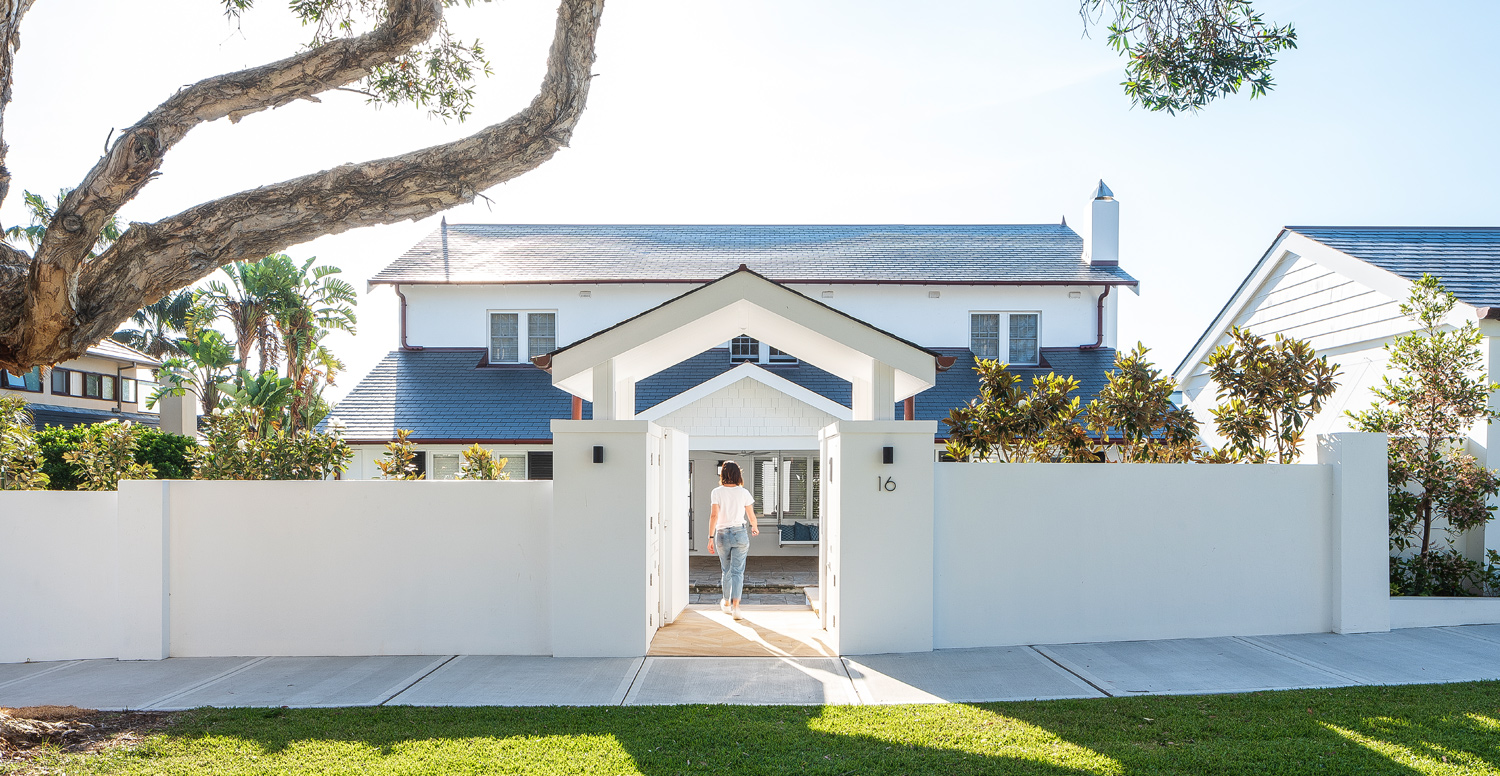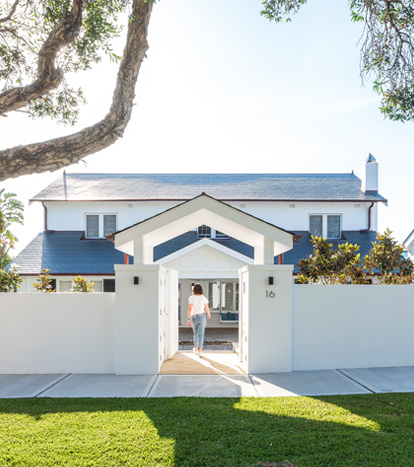 Bay House
With its wide street frontage and charming façade, modifications to this eastern suburbs residence included new garaging, pool and cabana as well as significant internal modifications.
The brief was to maximise the north-west facing living areas at the rear which butt up to the pool along the western boundary, as well as updating the interiors and facade. The feel was to be relaxed with light colours and finishes that would remain timeless.
The connection between the family / kitchen area and pool cabana at the rear of the house is via a covered terrace with timber lined ceilings, detailed timber clad columns and beautiful Beauford sandstone paving.
Builder Hurley Design and Build
Structurals James Taylor & Associates
Hydraulics
Glenn Haig and Partners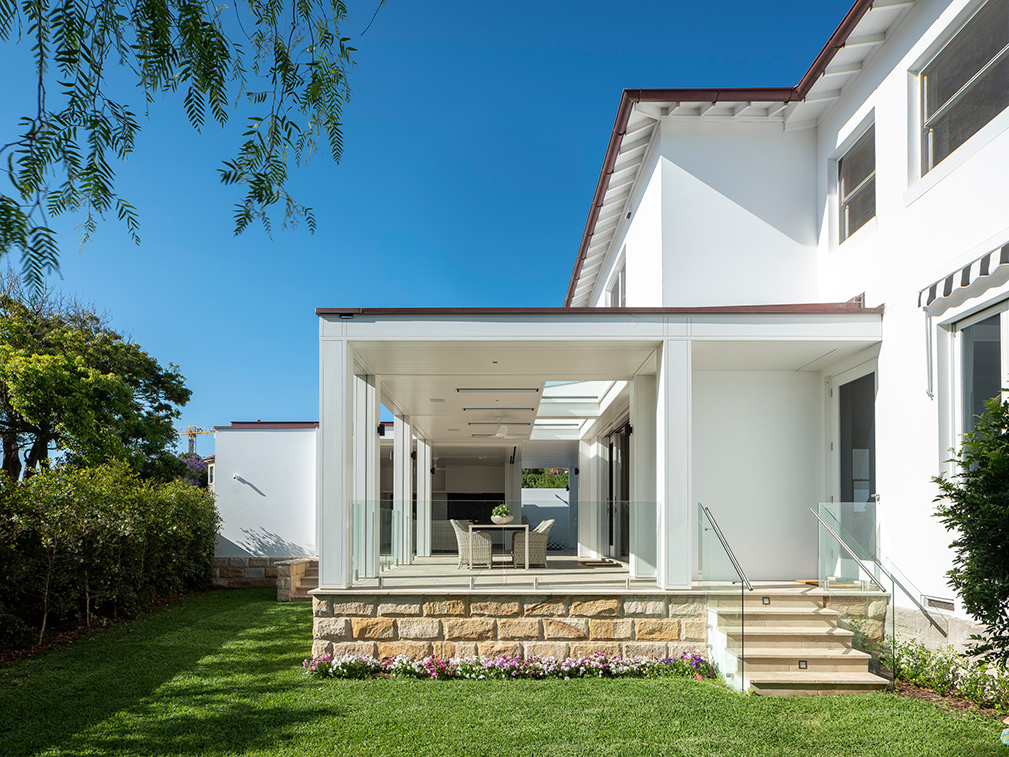 Concealed sliding doors that define these rooms allow for a wonderful free-flowing connection when fully open.
Externally, the house was painted white and new slate and copper roofs installed. Vertical timber cladding to the garage extends through to the internal walls of the cabana and joinery.
Internally, the existing jarrah timber boards were stained dark, providing a nice contrast to the white  shaker paneled joinery and Carrara marble tops throughout.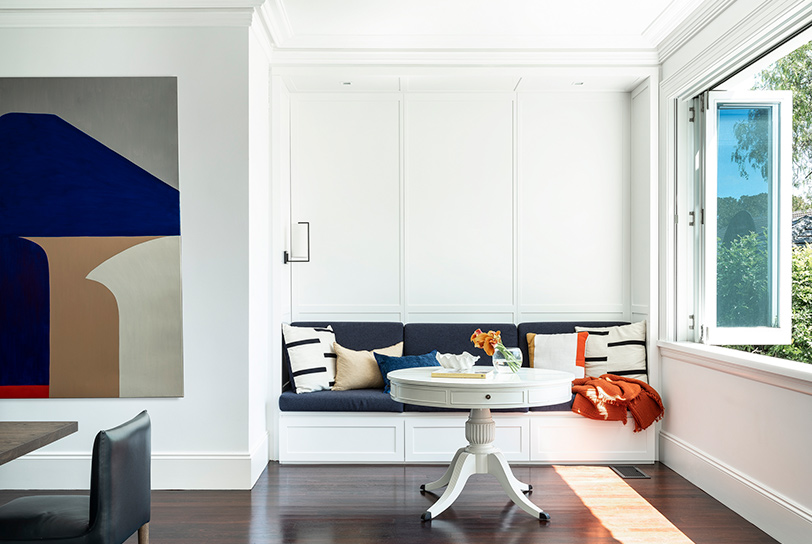 The original layout for the rear rooms was rather awkward, with only a small door leading to the terrace and garden.