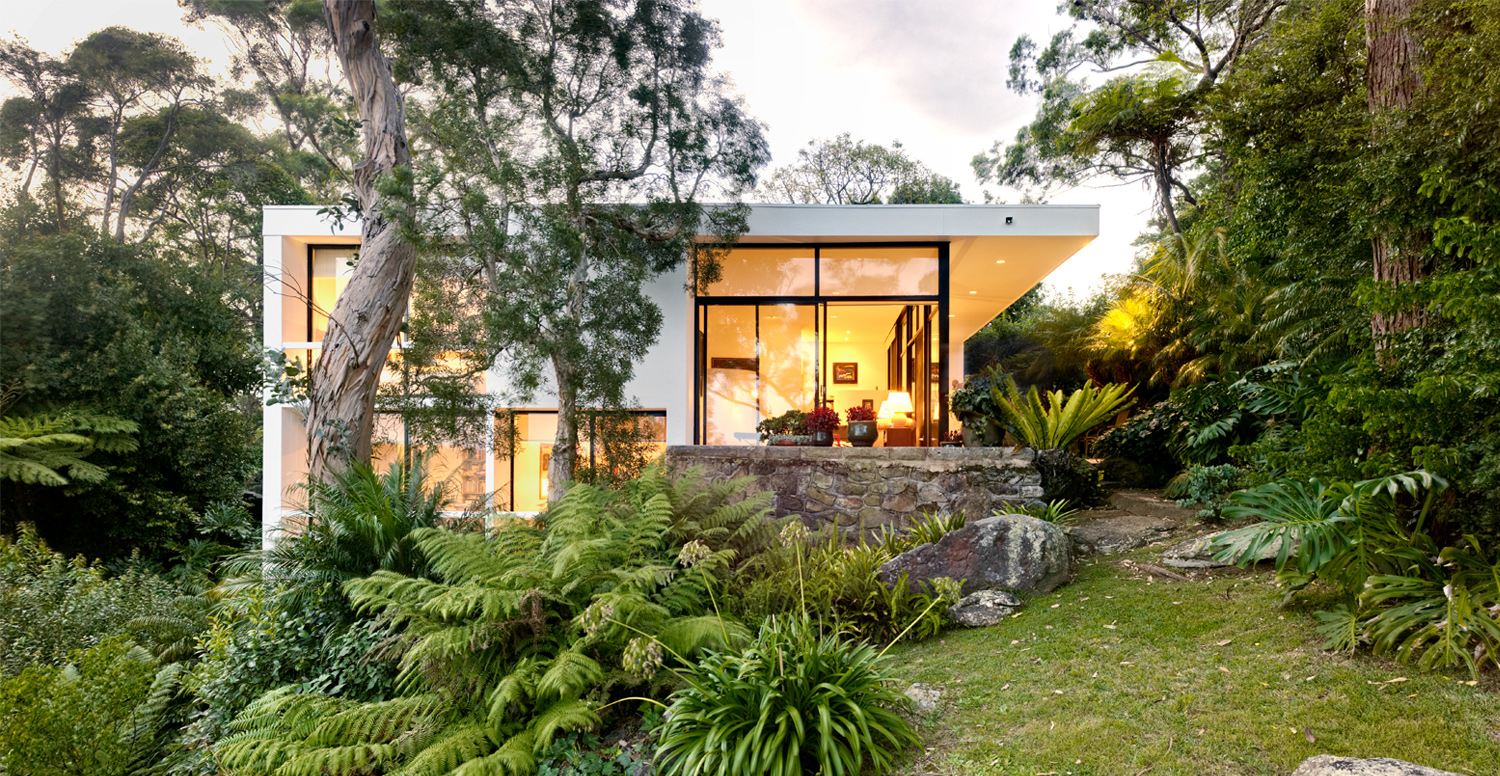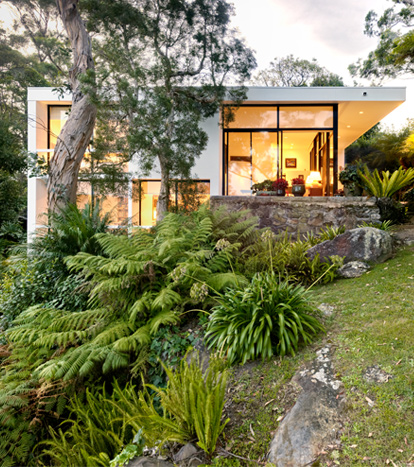 Maley House
Located at the end of a cul de sac this house was designed in 1972 by Andre Porebski. The site boasts impressive views over Sailors Bay, and its neighbours include one of Architect Harry Seidler's first homes and a house by Walter Burley Griffin.
In view of the site conditions and proximity to the Griffin house, a simple compact house in a form of a perforated white cube was designed, with solid walls to the south and west and lighter glazed walls to the north and east. The house was planned with all bedrooms facing east. Living areas face north and east and opened onto the wrap around terrace. To maximise the views and solar access the north and east facades have large spans of glazing and are protected by an overhanging roof.
To accommodate the site contours the house was designed over three split levels. Entry, car parking and two bedrooms at the lowest level; living room at mid-level and the dining area, main bedroom and study on the upper level.
Photography
Max Dupain, Michael Nicholson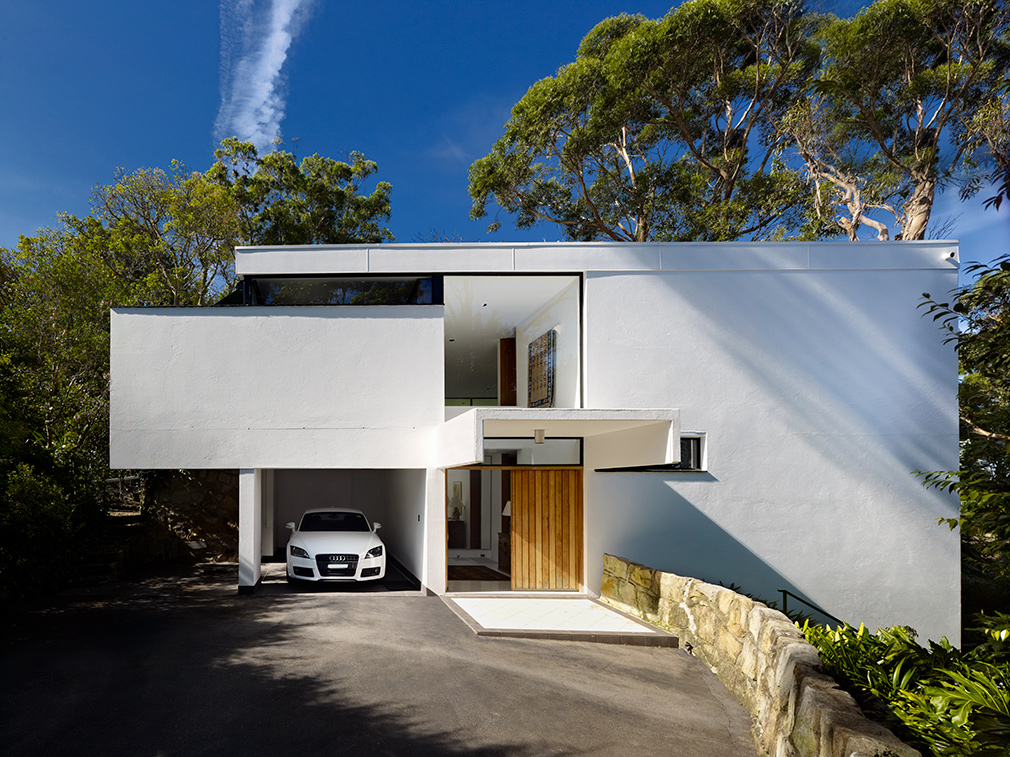 The split level design resulted with variable ceiling heights and created the feel of spaciousness to what is otherwise a house of modest size. Double height spaces are created at the entry and in the living room. The living and dining areas merge together and are separated by a split level and curved wall that forms a pod for the dining room.
Finishes of the house are modern even by today's standard. The detailing includes shadowline junctions around doors and ceilings, aluminium sliding windows, travertine floors, exposed steelwork and white paint inside and out.
Up until a few years ago, the house was still owned and occupied by our clients, proving that although the building is almost 50 years old, the architecture is still valid.
The house was listed as a heritage item with Willoughby Council in 2020.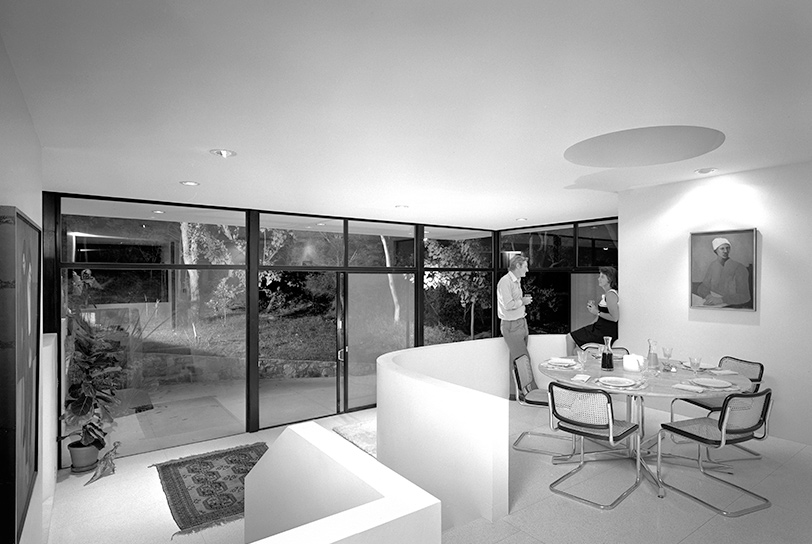 "My favourites this year are Sydney's Opera house and a number of individual homes, including the Castlecrag house, one of a select few. Nothing spectacular has happened in home building, except for these projects."
– Eva Buhrich, 1973