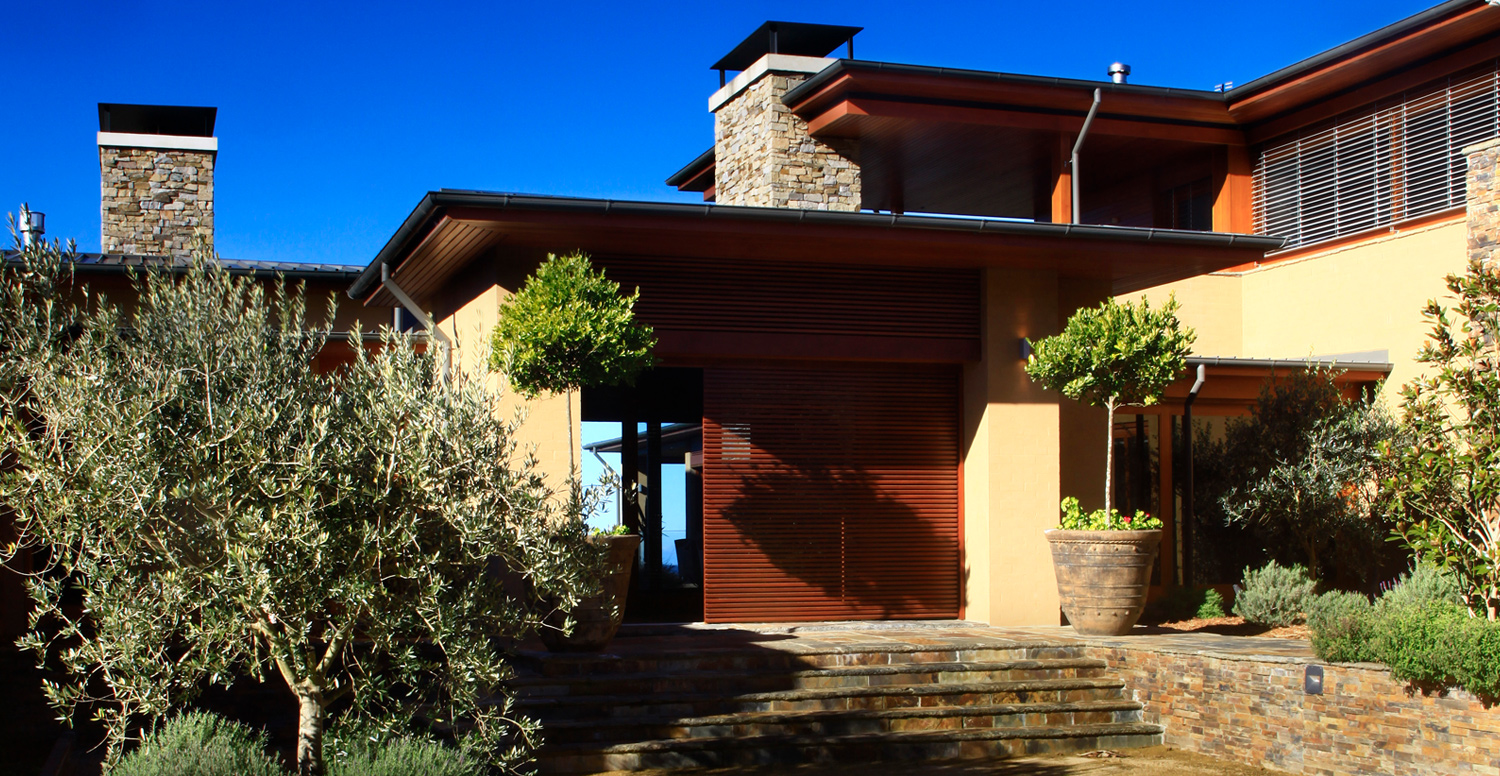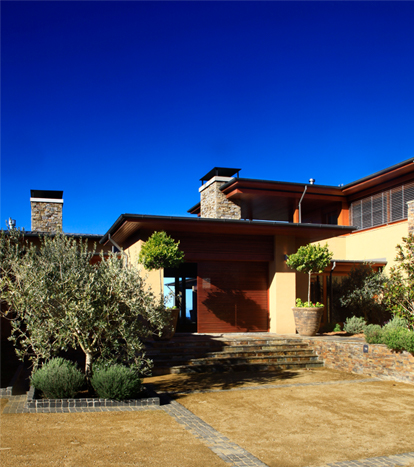 Country Estate
Our Country Estate sits on top of an escarpment overlooking Mt Lindsey, NSW.
The house is designed as three pavilions allowing sections of the house to be closed off depending on how many are staying. The main axis of the plan follows the line of the contours, sitting comfortably on the expansive site.
A central gallery acts as the backbone connecting the pavilions together, housing the client's art collection. The pavilions create courtyard areas which have been landscaped in different ways and allow for wind protected areas.
The main pavilion contains an open planned living, dining room and kitchen, home theatre; Main bedroom pavilion contains the main bedroom, two studies and a beautiful library, as well as the mud room and laundry; The Guest Pavilion contains three bedrooms and an indoor swimming pool; The Fourth Pavilion contains the games room opening to the tennis court.
Structurals Cottier & Associates
Photography Giles Westley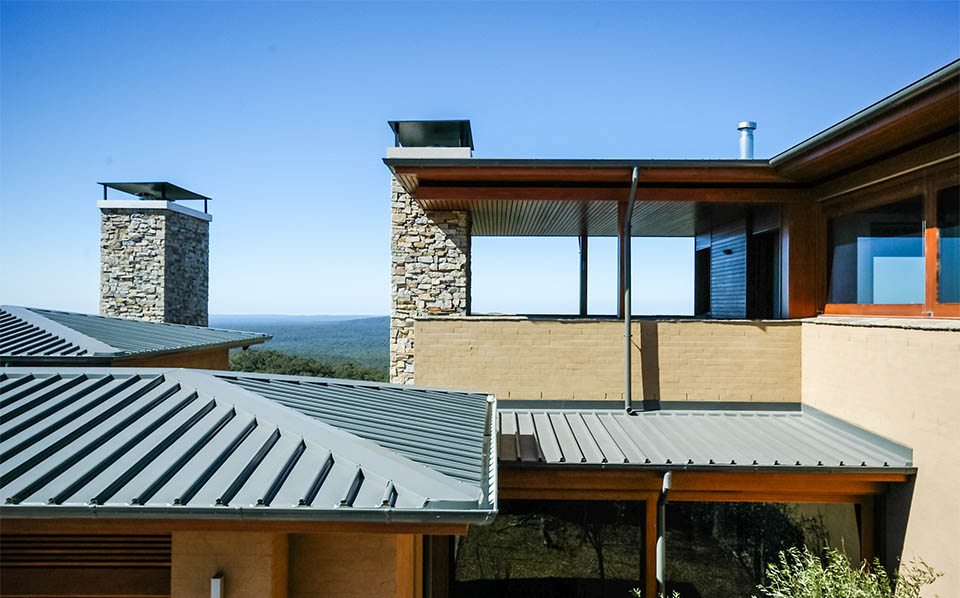 As one progresses through the Gallery, the Pavilions are slightly offset to break up the length. Internal and external spaces flow off the central gallery core, opening to views of the landscape and bush. The Bedroom pavilion has been purposefully rotated to break the visual length of the house.
Stables, an existing manager's house, tennis court and a dam with a beach complete the estate which has beautiful surrounding gardens designed by Marylyn Abbott.
The building includes carefully detailed timber windows, screens, pergolas and eaves. Bagged and stone-clad walls provide mass to the building whilst creating a rustic ambience to the spaces.
With no access to town water or sewer treatment, the building is self-reliant and efficient in terms of water collection and treatment. Two 150,000L rainwater tanks were incorporated into the plan, alone with a bio-degradable waste treatment plant.