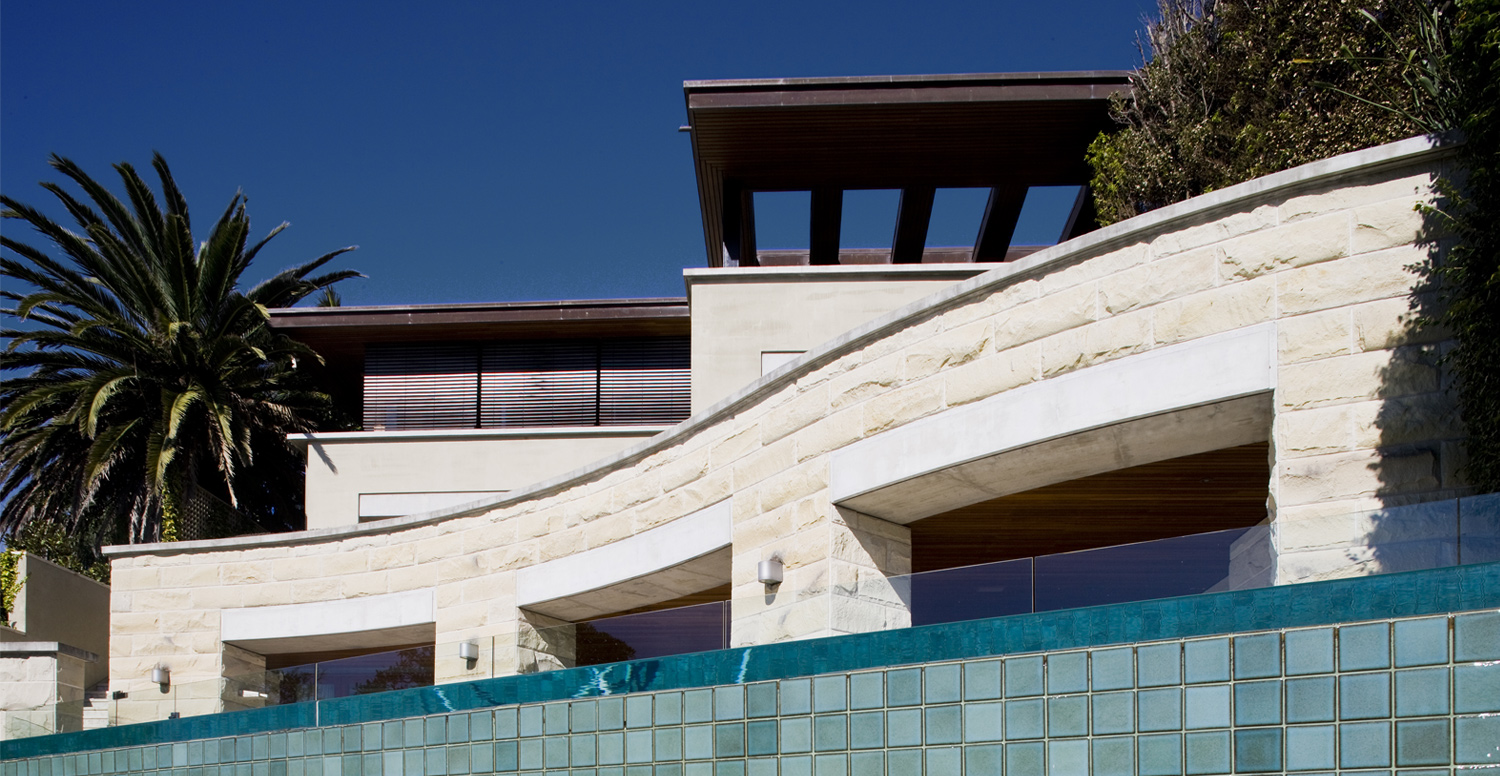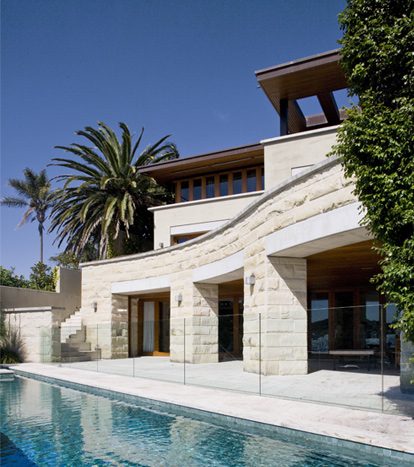 Harbour House
This waterfront house comprises of three interlocking pavilions which 'cascade' down the site.
The first comprises the entry pavilion at street level, clad in copper. This pavilion also includes the childrens bedrooms and bathrooms. A striking staircase, framed by a double height picture window, leads to the other two pavilions, one comprising a formal lounge and separate dining room. The third pavilion features the open plan kitchen and casual living areas, spread across the rear of the home to maximise harbour views. The main bedroom suite, including a separate study area, is located directly above and shares this idyllic aspect.
The house also features a gymnasium, underground parking, a swimming pool and boathouse.
Mechanicals/Electricals
Bassett Consulting Engineers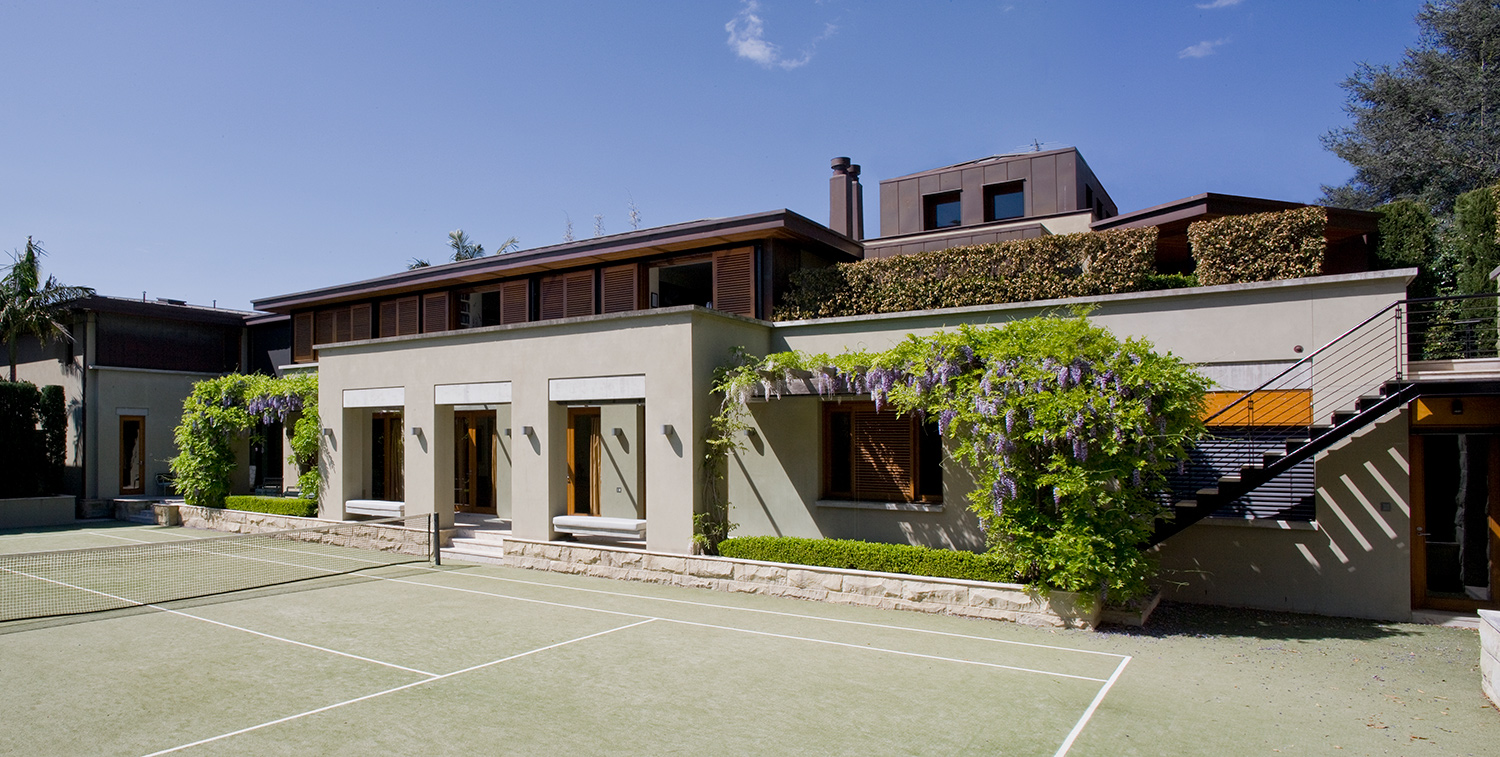 While the building is large, the use of pavilions create smaller spaces that create more intimate rooms sizes permitting the house to be used in zones or when entertaining as one.
The house features rendered walls, exposed concrete beams and copings, copper roofs and walls, recycled Blackbutt timber joinery, floors, windows and doors to the pavilion areas, stone paving to the external areas and circulation spaces internally.
The interiors were designed in collaboration with Thomas Hamel and Associates.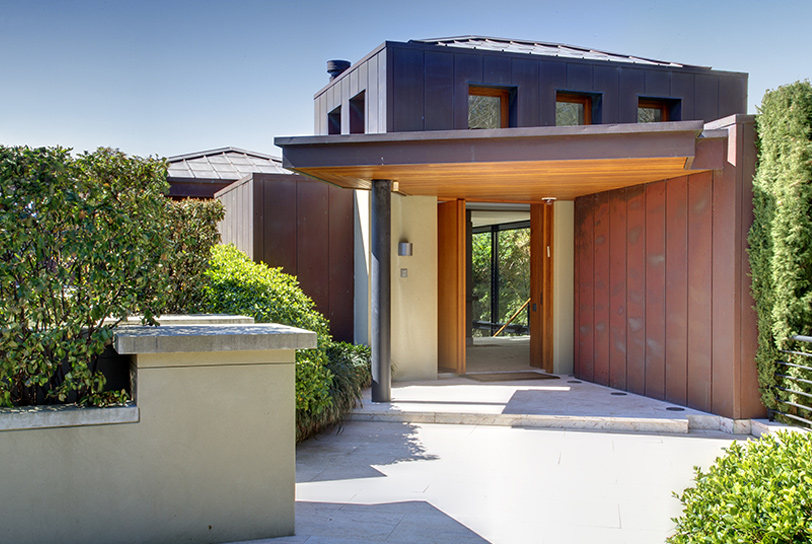 Just as the multi-levels provide for independent zones, the main staircase linking these areas has the feel of a gallery.
Featuring broad steps and extensive walls, this gallery also allows the owners art collection to be integral to the design.