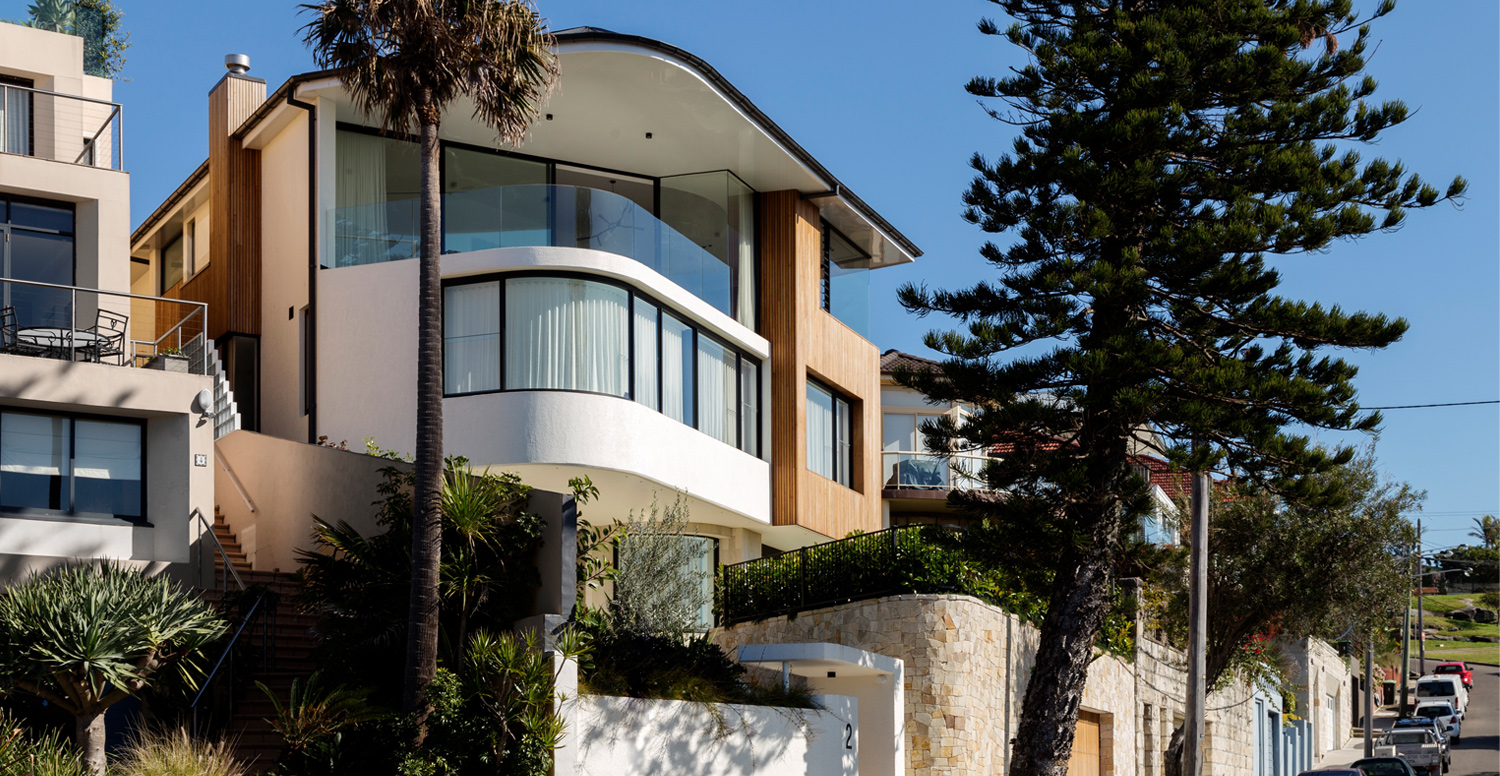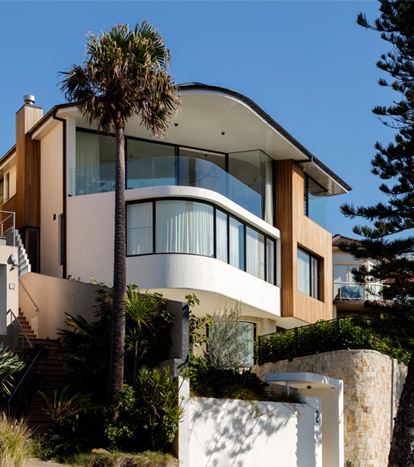 Tamarama House
The Tamarama House is an architectural manifestation of the beach lifestyle. Located on a corner site on the hills overlooking Tamarama Beach the design allows the house to be a sculpture on the site. With stone forming the base a sculptured curved facade creates the lighter upper levels. The building is beautifully modulated by the use of timber batten extensions forming bay windows against the curvaceous white render masonry which all sit wonderfully with the Will Dangar designed gardens.
Designed for a family of four the house is inverted from the traditional house with the main living areas positioned on the top floor to take advantage of the ocean views and allows these rooms to use the volume of the roof space creating strikingly formed ceilings.
The house is L-shaped in plan creating a central courtyard that flows around to the pool area to the rear. The courtyard acts as a private outdoor area which is purposely orientated to the sun yet protected from the sea breezes, which are a daily occurrence.
Builder  J Reis Building Services
Structurals  James Taylor & Associates
Hydraulics  Glenn Haig & Partners
Photography
Justin Alexander, Andrew Worssam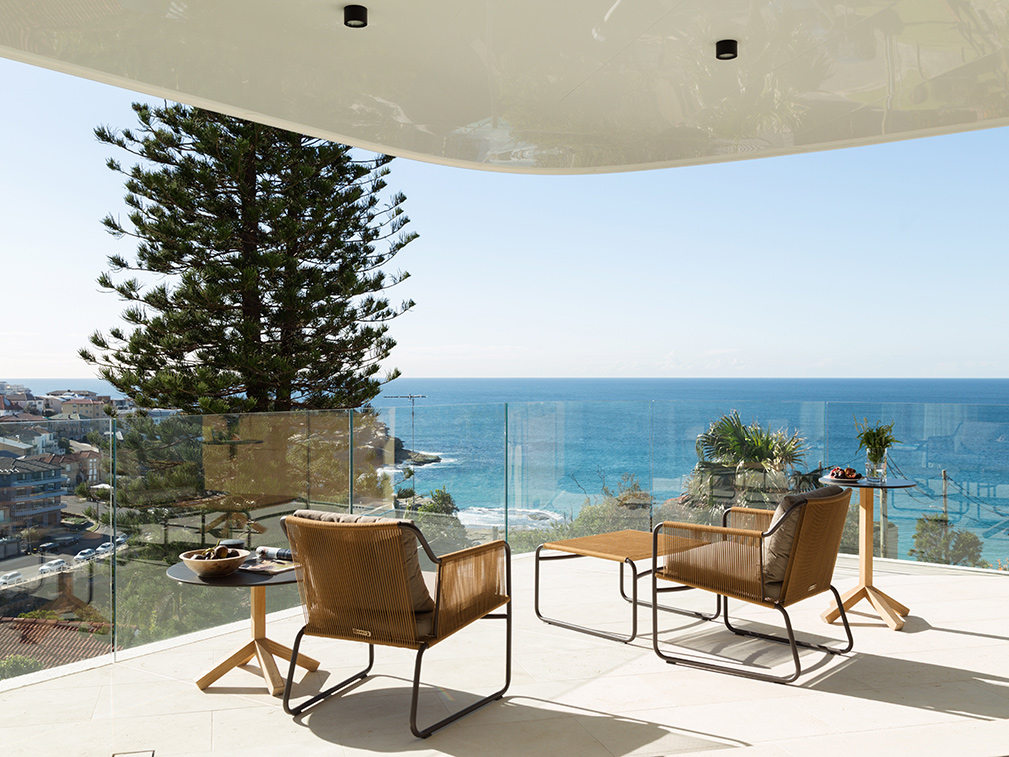 The upper living areas flow out onto the large covered terrace that take in the beach and ocean views as far as the eye can see. The front rooms flow freely to the rear family room creating the perfect family living arrangements or scene for cocktail parties.
With cavity sliding doors the rear lower play room flows out to the courtyard and pool garden with a seamless transition. A covered terrace contains a built in bbq.
Sustainable design has been effortlessly integrated into the house with the wall massing, carefully placed openings and roof overhangs integrate with active systems for environmental control.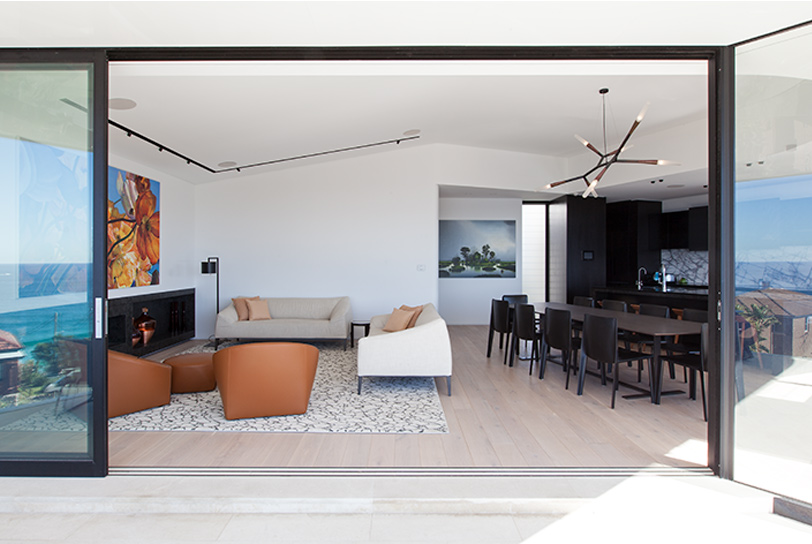 The entire volume of the rooftop is explored through the ceiling design of the upper level, creating a striking ceiling design that continues the buildings curves on a smaller scale.