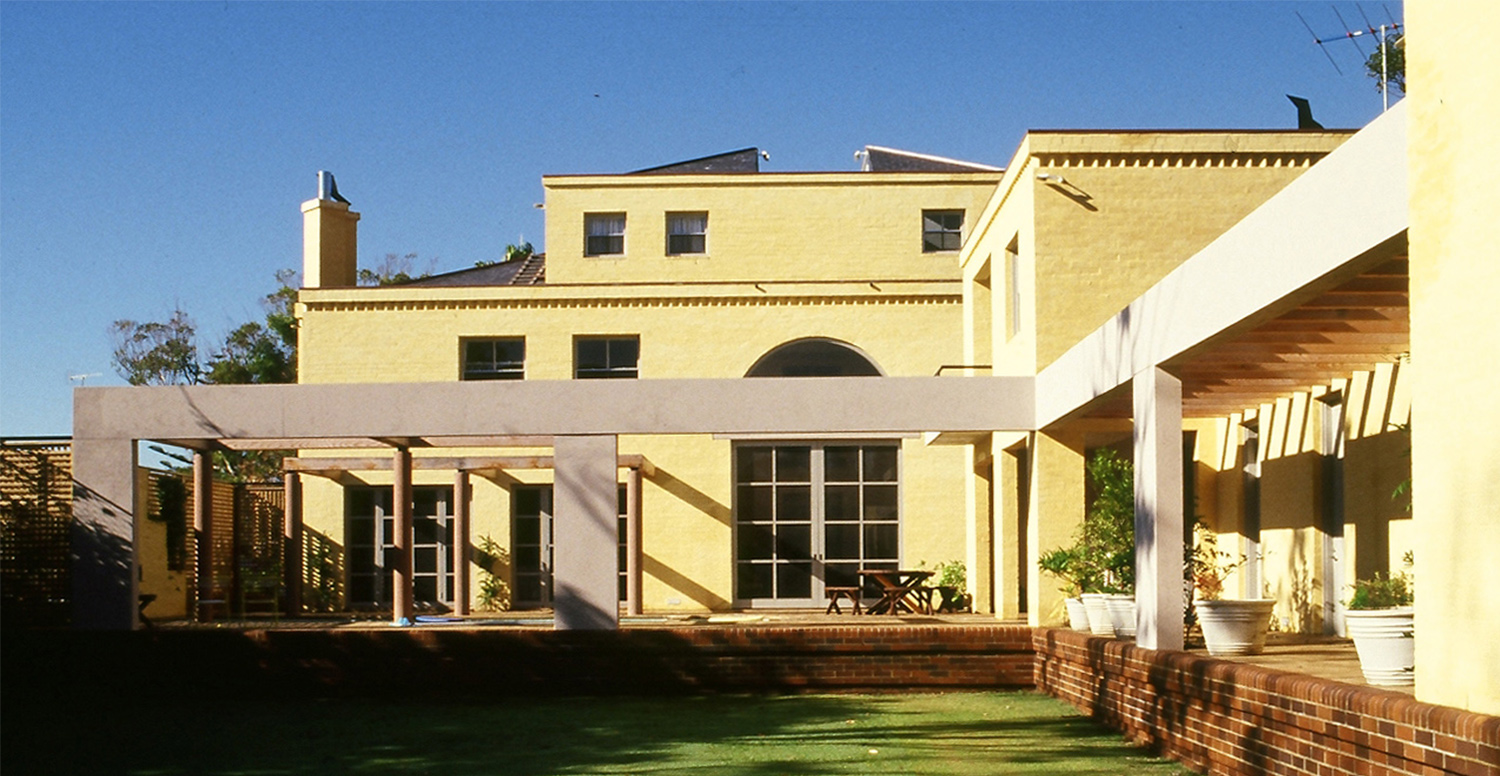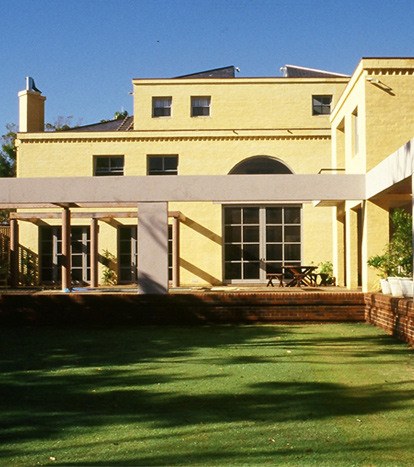 Vaucluse House
With strong Palladian influences and bagged brick walls, this house beautifully captures the post-modernist architectural phase of the eighties. Designed after an extensive tour of Italy the house displays an interesting display of historical references and contemporary planning.
The house replaced an English Tudor style residence that the owners were living in. Orientated to the north east and arranged around the existing lawn tennis court, the house has living areas opening to the outdoor areas incorporating the swimming pool. The ground floor plan has a strong emphasis on the indoor/outdoor connection and centres around a central two storey sunroom.
Structurals PWG Engineers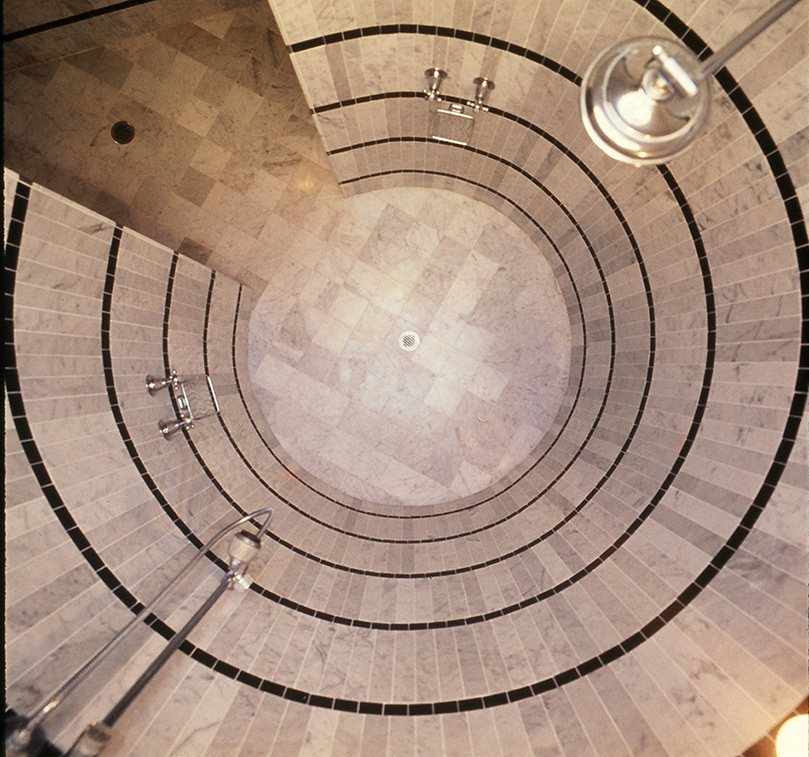 The house further brings the indoors and outdoors together by continuing the external bagged brickwork and paving inside. On the first floor bedrooms have windows looking into the sunroom.
The front elevation consists of two masonry layers. The first layer follows the line of the street and becomes a screen for privacy and planting, while the house is in a different line and positioned to square up the building with the rear. The differing angles of the walls create an interesting play of depth and light.
While the Vaucluse house appears relatively sedate from the street, it is animated on the inside. A dramatic six metre high atrium space, featuring an 'Escher'-like arrangement of passages and staircases, takes visitors by surprise. Flooded with natural light, this void leads to a casual sitting area which is one of the most used rooms in the house.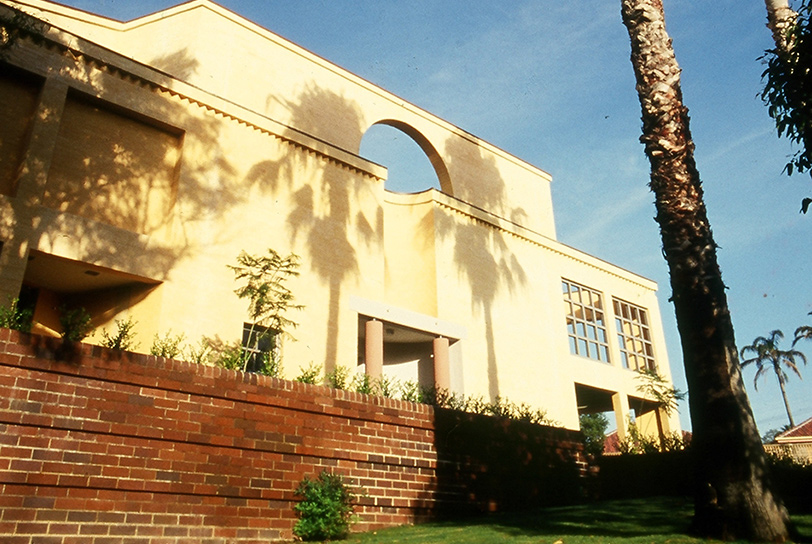 The house is still owned by the original clients and the finishes and colour, like the owners have remained unchanged.