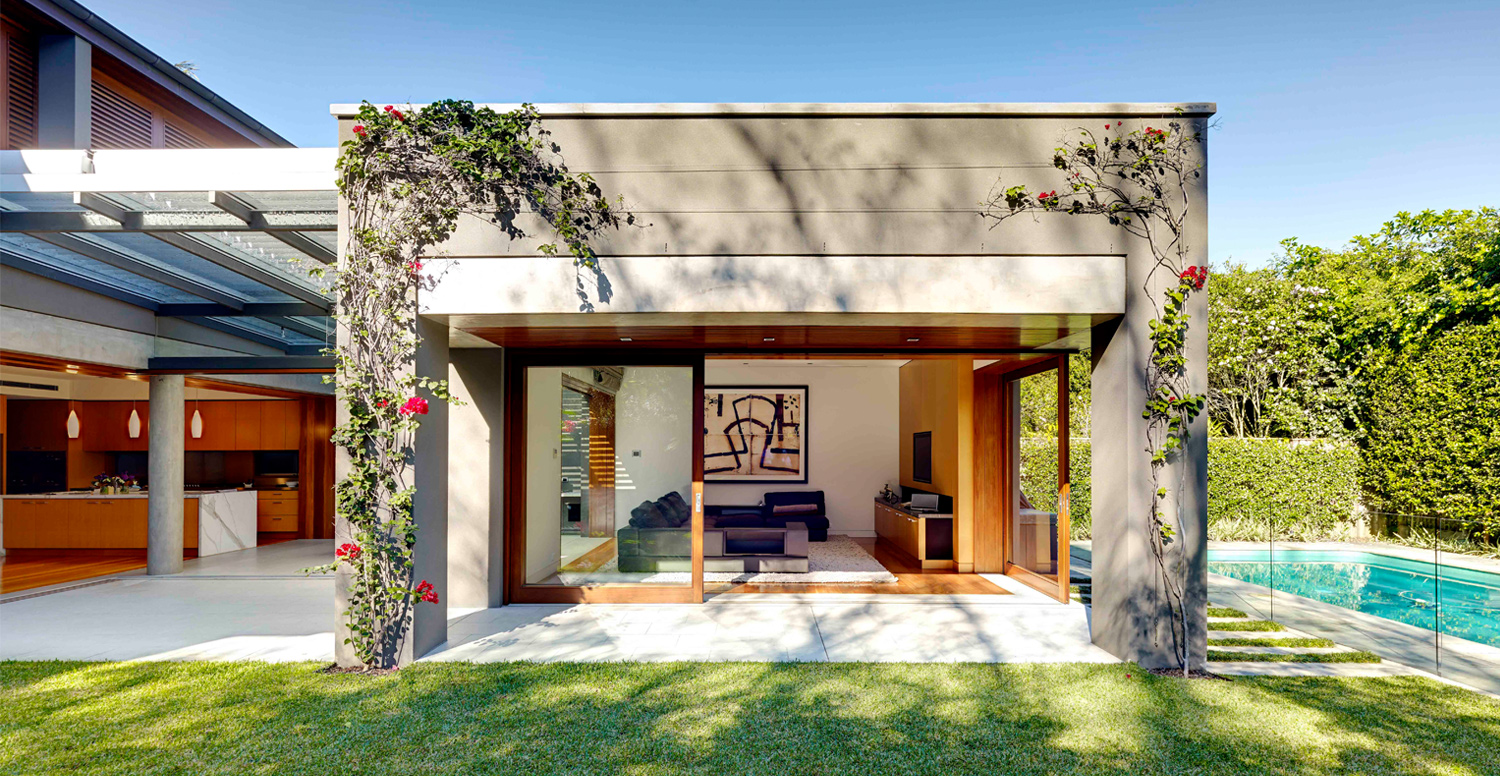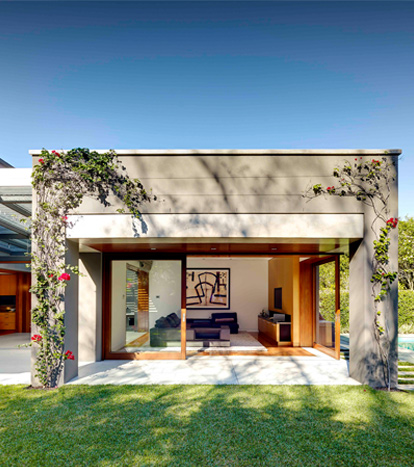 Bellevue Hill House
The Bellevue Hill House was designed to house a young family whilst allowing for both formal and informal living areas. A simple plan is used to separate public and private areas of the house, where spaces open and close through cavity sliding doors.
The entry hall, which features the central staircase, forms the main circulation to the house, linking spaces vertically and horizontally. The clerestory windows above create changing light patterns throughout the day.
Formal areas are oriented to the garden whereas the open family spaces, such as the eat-in-kitchen, family room and rumpus room, overlook the pool terrace..
Structurals Demlakian Consulting Engineers
Mechanicals
Nappin & Partners
Photography
Michael Nicholson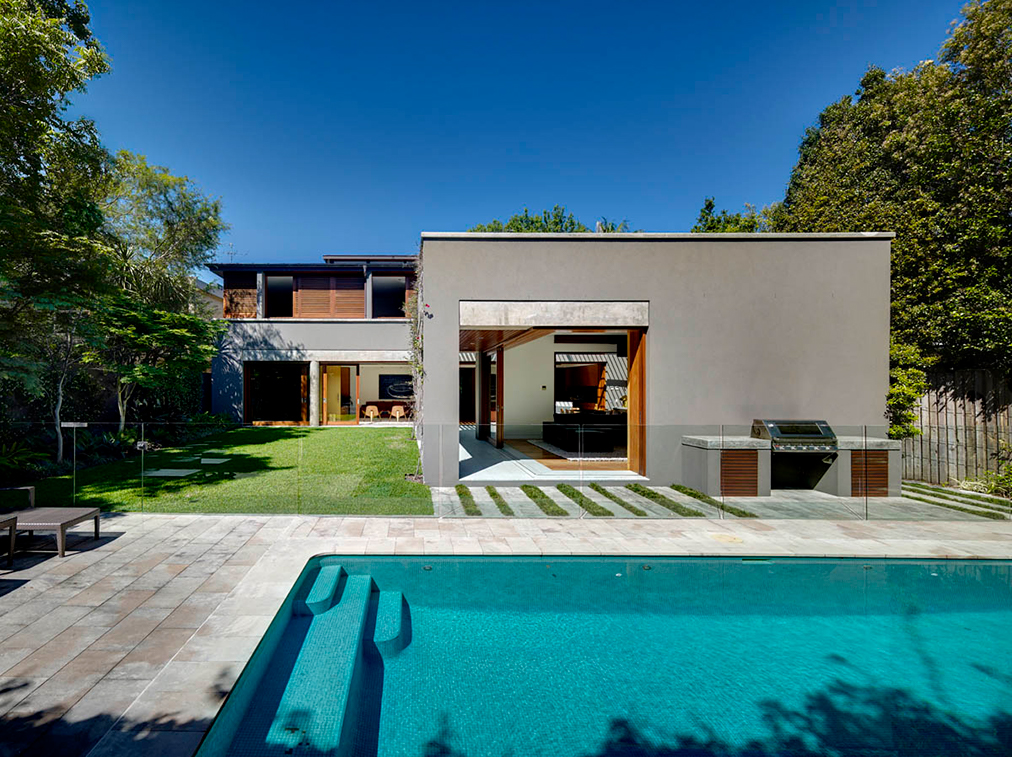 The family area is connected to the rumpus room through the glass-roofed dining area which has louvres that create an interesting play of light throughout the spaces.
Blackbutt timber is used for windows, sliding doors, floors and joinery. The application of blackbutt to the external shutters on the first floor not only controls sun penetration but also provides a light sensibility to the facade.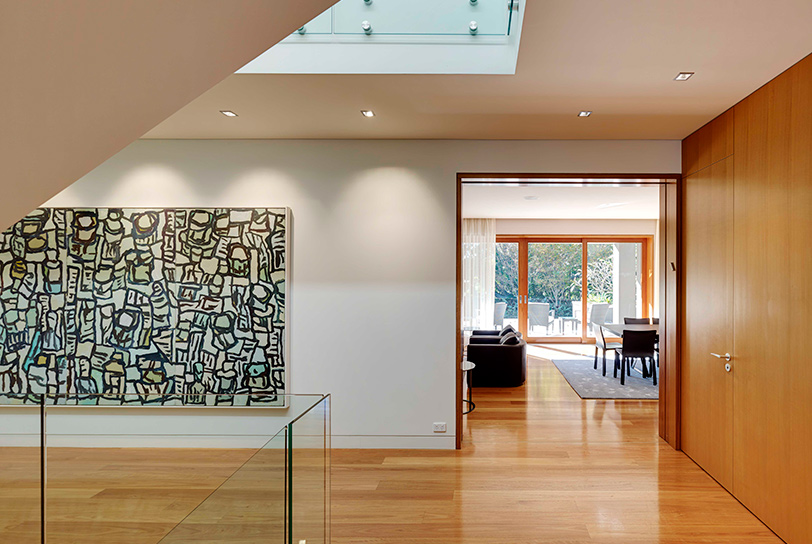 Rooms open freely to external areas through expansive glazed sliding doors. Moreover, the internal large sliding glazed doors allow for open circulation between interior spaces, yet allows them to be closed off.